Choose your path in hospitality leadership
Study Hospitality Leadership
Earn a bachelor's degree in hospitality leadership and specialize in one of our diverse areas of study. Our graduates hold leadership positions within hotels, restaurants, resorts, cruise ships and casinos. This could be you. Hospitality leadership is an in-demand field. Learn the ropes and work your way toward your new career. Discover how our top-rated faculty can prepare you to be an expert at serving customers a top-quality experience.
Build your skills for an exciting career and specialize in one of the following degree programs
Seeking a broader focus with lots of options? This degree program provides a comprehensive education.
Love the details that create a welcoming environment? This degree program trains your for a leadership role in hotel operations.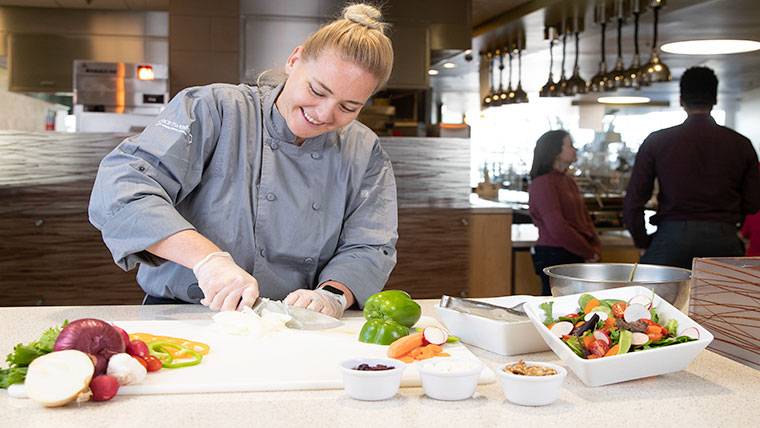 Ready to dive into a dynamic, fast-paced environment? This degree program puts you on the path to a career in the food and beverage industry.
Enjoy travel and marketing? This degree program prepares you for a career in developing and promoting vacation destinations.
Enjoy building relationships in an upscale setting? This degree program prepares you for a career in private club administration.
Want to direct a fun community for active seniors? This degree program develops the skills you need to manage a retirement facility.
---
Helping you succeed
Make a smart investment in your future. Access financial aid and friendly support.
Immersive academics
Get ready to meet your next mentor. You'll be prepared, confident and ready for your career.