Dr.
Yoshimasa (Nancy) Kageyama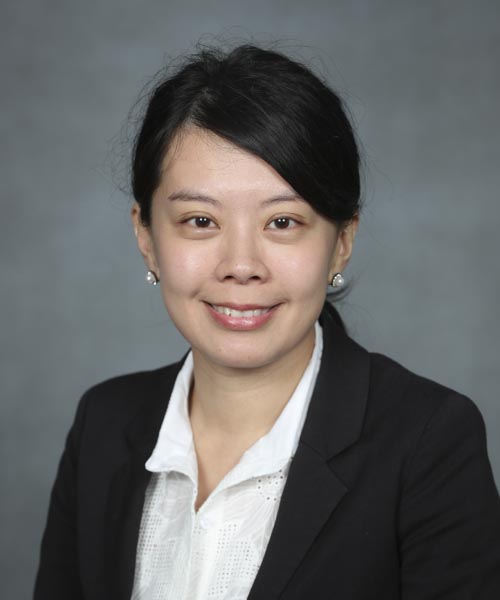 Assistant Professor
---
Department
Dept of Hospitality Leadership
Role: Faculty
Campus: Springfield
---
Postal mail
Missouri State University
Dept of Hospitality Leadership
901 S. National Ave.
---
Details
Education
PhD, Hospitality Management, University of Central Florida
MS, Hospitality & Tourism Management, University of Massachusetts Amherst
Teaching
HSP 210 Introduction to Hospitality Leadership
HSP 410 Hospitality Marketing
HSP 720 Hospitality Change Management & Leadership
Professional experience
Member of International Council on Hotel, Restaurant, and Institutional Education (ICHRIE)
Peer-reviewed publications
Barreda, A., Kageyama, Y., Singh, D., & Zubieta, S. (2017). Hospitality bankruptcy in United States of America: A Multiple Discriminant Analysis-Logit Model comparison. Journal of Quality Assurance in Hospitality & Tourism, 18(1), 86-106.
Barreda, A., Zubieta, S., Chen, H., & Kageyama, Y. (2017). Evaluating the impact of mega-sporting events on hotel pricing strategies: the case of the 2014 FIFA World Cup. Tourism Review, 72(2), 184-208.
Barreda, A., Bilgihan, A., & Kageyama, Y. (2015). The role of trust in creating positive word of mouth and behavioral intentions: The case of online social networks. Journal of Relationship Marketing, 14(1), 16-36.
Conference publications
Barreda, A., Kageyama, Y., Zubieta, S., & Poggi, J. (2017). The Impact of Teaching with Business Simulations: A Study on Critical Thinking, Learning and Self-Efficacy. 8th International Conference on Evolving Trends in Academic and Practical Research (Taiwan, ETAPR-JUNE-2017)
Kageyama, Y. (2016). The Effect of Employee Behaviors on Customer Gratitude and Customer Behavioral Intentions. 2016 Taiwan International Conference on Hospitality, Tourism, and Sports Management (HTSM 2016). Taipei, Taiwan.
Kageyama, Y., Shapoval, V., & Murphy, K. (2014). Generation Y's Perceived Service Quality in Restaurants with Green Practices. TMS ALGARVE 2014 – Tourism and Management Studies International Conference. Algarve, Portugal.
Research and professional interests
Customer behaviors
Customer emotions
Employee behaviors
Service encounters
Awards and honors
UCF Graduate Dean's Dissertation Completion Fellowship, University of Central Florida, 2016
Additional resources